Mt. Kisco Volvo Supports Drivers with Certified Volvo Parts
Here at Mt. Kisco Volvo, we know a number of our patrons are so enthusiastic about their cars that they want to perform their repairs and upgrades themselves. Because we're all about empowering our loyal customers, we keep a healthy stock room of genuine Volvo parts to assist in such automotive endeavors.
Of course, finding the right part for your specific Volvo S60, S90, XC40, XC60 or XC90 can be a bit of a hassle. Every vehicle is different, especially under the hood, and that can lead to serious confusion when shopping around Yorktown Heights, Pleasantville, and Ossining for the component that you need. That is, it would be, if you didn't have Mt. Kisco Volvo to do some legwork for you.
Our team loves sorting through stock numbers in order to find the correct part for your Volvo. All you have to do is tell them what you need, and they'll find the one that fits your specific model. What's more, if it's included in our auto parts specials, you can save some money. Getting our help is easy as can be, too. Simply fill out our online order form, and we'll get to work. Or, if you want to pick our brains in person, swing by on 299 Kisco Avenue Mount Kisco, New York.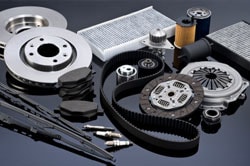 Just let the parts experts at Mt. Kisco Volvo know what your parts needs are by utilizing the form below. The information you provide us will be automatically forwarded to one of our Mt. Kisco Volvo parts professionals and we'll get back to you by email or by phone with answers to your questions or needs.